Tucson's Invisible Theatre starts its season with laughs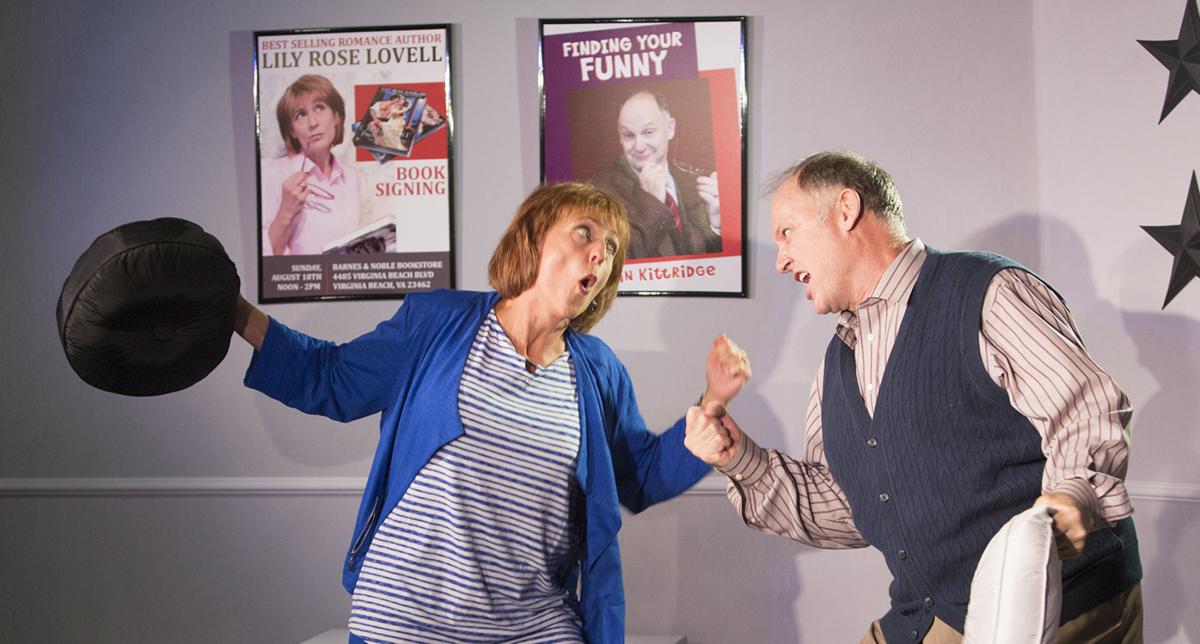 "Love and Marriage Go Together Like" … unless you are romance author Frances Kittridge (Susan Kovitz) and her husband comedy columnist Colin (David Johnston) who are going through a trial separation and division of worldly goods while living in the same NYC apartment!
So she has planned Invisible Theatre's season accordingly.
"The first couple of shows are lighthearted in what appears to be a challenging fall for the world," says Claassen, the company's managing artistic director.
Next week, IT opens its 2016-17 season with Fred Carmichael's comedy, "Coming Apart."
At its heart:
"Coming Apart is "a romantic comedy of love and marriage, but it also touches on what happens when pride enters a relationship," says Claassen, who is a member of the cast.
The couple coming apart are both writers who have been married for 21 years. "How do they celebrate each other's success while still believing in their own," she says.
About that couple:
Colin writes a weekly humor column. Fran writes romance novels, but is about to write one about how to survive a marriage.
Troubled waters
: Colin and Fran are competitive. And stubborn. In the heat of a moment, they both demand a divorce.
Neither wants it, but neither is willing to back down. Even their memories presents differences.
"They both remember things a little differently, such as the day of the proposal," says Claassen.
A little help from friends
: Sylvia is Fran's agent; Bert is Colin's best friend.
"Everyone tries to get them back together," says Claassen, who plays Sylvia. "But there some doubts along the way."
The takeaway
: The play has some ideas the audience can chew on.
"That sometimes, for all of us, our pride gets in the way," says Claassen. "And maybe listening is a lost art, and maybe we should discuss things in a civil way."
But most of all, she says, "In the end, there are some good laughs."
Contact reporter Kathleen Allen at
or 573-4128. On Twitter: @kallenStar
Get link

Facebook

Twitter

Pinterest

Email

Other Apps
Get link

Facebook

Twitter

Pinterest

Email

Other Apps