Invisible Theatre launches art season with a winner
Invisible Theatre launches art season with a winner
Arizona Daily Star
Here's a prediction:
This will be a good season for theater.
At least it will be if The Invisible Theatre's "A Kid Like Jake," which launched the 2014-15 season, is any indication.
The Daniel Pearle play, which opened Wednesday, is provocative, poignant and heartbreaking.
Smoothly directed by Kevin Black, it is also quite funny, (thankfully) devoid of sentimentality, and propelled by a killer cast.
A Kid Like Jake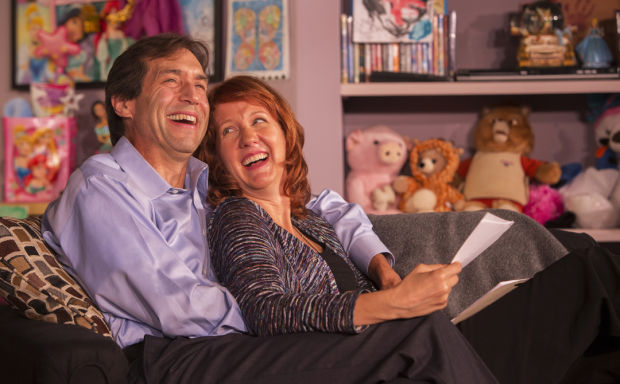 Greg (Kevin Black) and his wife, Alex (Lori Hunt), want only the best for their son, Jake. His test scores indicate he is very creative, but his passion for Cinderella starts to cause concern.
Photo credit: Tim Fuller